Hi all,
Flyer of FOSS4G 2015 Seoul is now available. You can download original PSD, Adobe Illustrator file, PDF and PNG files here: https://www.dropbox.com/s/74786y594kr5g8s/FOSS4G%202015%20Flyer.zip?dl=0
Please use this printable flyer for the promotion of FOSS4G 2015 in your region. And if you need printed version or invitation letter of FOSS4G2015 Seoul, please feel free to contact the LOC(foss4g2015-info@osgeo.org) with your short description of the purpose.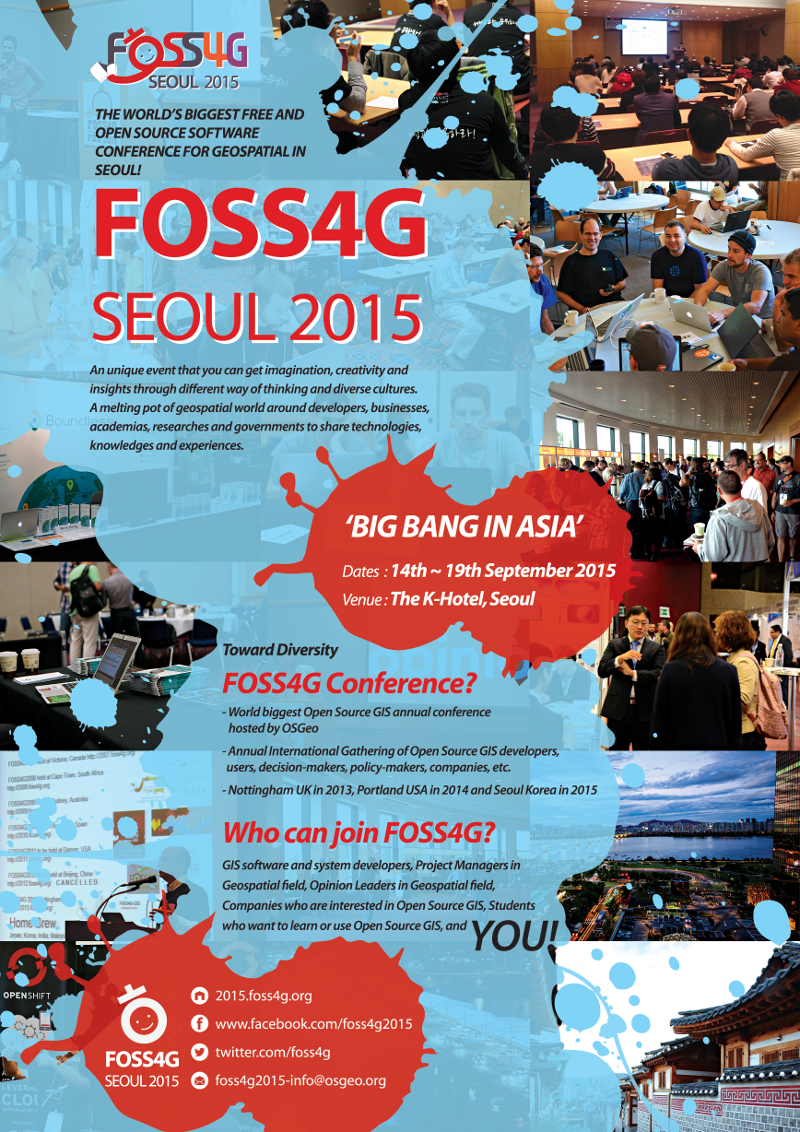 Thanks.
FOSS4G 2015 Seoul LOC.