Preliminary Program Released!
Please take a look at the preliminary program of FOSS4G Seoul 2015. Program is subject to change without prior notice. So, please stay tuned. "FOSS4G Seoul 2015_Preliminary Programme_150630"(click)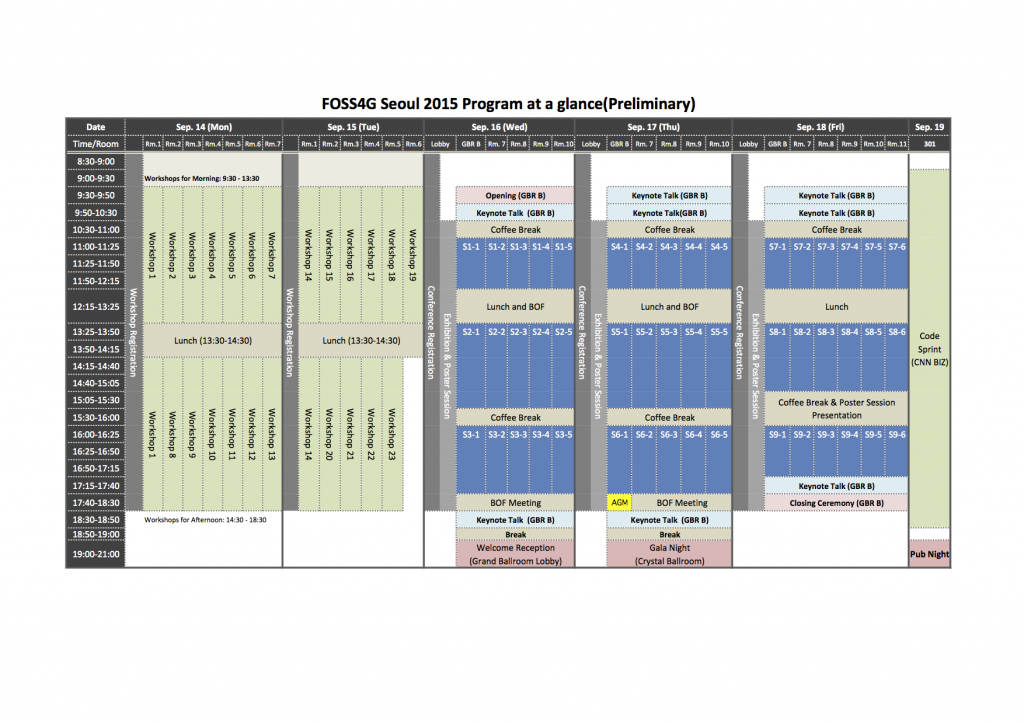 If there is anything wrong with your presentation, or should you have any queries,
Please contact with our secretariat via e-mail(foss4g2015-info@osgeo.org or programme_foss4g2015@meci.kr).
They will be happy to help you to solve your problem.
76 days to go!